If you like working out and want to inspire others to do the same, becoming a fitness influencer seems to be the logical next step. In fact, it's a dream come true, as you can earn money while helping others on their fitness journey and doing something you like. But, is it really that simple to become a fitness influencer? 
As with any potential career path, you'll need to put in some effort. If you've decided that becoming a fitness influencer is the right choice for you, keep reading. Below, you'll find everything you need to know to get started, including choosing the right platforms and creating an identity on social media.
What is a Fitness Influencer?
Fitness influencers are content creators that focus on the fitness industry and rely on paid business partnerships to support themselves financially.
Usually, this entails building up a sizable following naturally on one or more social media platforms and then selling access to that audience to advertisers. Many public figures with significant influence nowadays also develop and market their own goods and services. A successful influencer will be able to increase consumer commitment to several brands, not just their own.
The popularity of the social media influencer sector has been on the rise since it began in the early 2010s. Consistently growing, there are currently more than 50 million individuals in the world who identify as influencers, demonstrating the possibilities of this route.
Tips for Climbing the Fitness Influencer Ladder
Due to the massive diversity in this sector, there is no universal formula for becoming a successful fitness influencer. Because social media is always evolving, what works for one person may not for another. With these four guidelines in mind, you'll be able to develop a plan that works best for you. Plan everything out in great detail, and give your project your whole attention, and your audience is going to notice.
Choose a Platform and Study the Algorithm
In 2023, you can choose from a wide variety of channels to spread the word about your business. In order to help you make the right decision, answer these questions:
What are your preferred mediums?

What kind of content do you see yourself making?

Where can up-and-coming content creators and influencers get the most support?

Where can you monetize your content?

In which format will your brand be most effectively represented?
After settling on a platform, you'll need to learn the inner workings of its algorithm. For instance, if you've decided to use Instagram, you should learn what the ideal times are to post, how IG hashtags and locations function, how to use Reels and Stories, and so on. Additionally, if you've settled on Instagram, you can work with a reputable third-party service to grow Instagram followers organically and maximize the potential of your growth efforts. 
Find Your Niche
Finding your fitness market niche is the next step in developing a successful company or social media presence since it ensures you have a deep understanding of your audience and can positively impact their efforts to improve their health and well-being.
Of course, it helps if you have some kind of background or current interest in that specific subset of the population. In the end, if you aren't really moved to help the people in your niche, you can forget about growing an audience.
Create an Identity on Social Media
Your social media profile might serve as an extension of the fitness or personal brand you've previously established. If you're just getting started with social media, one of the first things you should do is figure out how you want your feed to appear and function.
Your brand is more than simply the graphics of your feed, even if they are incredibly important. Don't limit yourself to fitness accounts when considering feeds to use as models; any influencers whose work you like or whose methods you'd want to emulate will suffice. In addition to this, you need to ensure that the brand you are developing will be appealing to the people you want to reach.
Determine the Backbone of Your Material
The next step is to plan out the main points of your content. You should make an effort to divide your information into three primary groups. Don't make your foundation too vague, but don't make it too detailed, either.
Some content pillars that may work for a fitness influencer include the following:
Fitness education;

Personal fitness journey;

Freebie workouts;

Aspiration and motivation;

Food and recipes.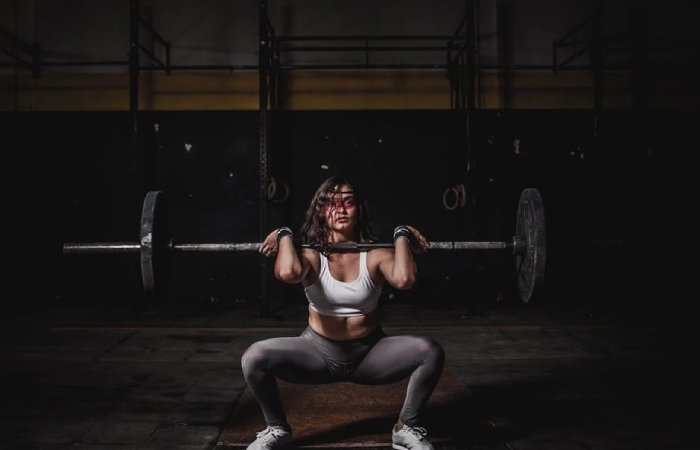 Final Thoughts
If you're already in the fitness industry, you probably have everything you need to start making waves as a fitness influencer. Make some additional cash by letting people in on your hobbies and experiences while participating in affiliate programs. You now have everything you need to start making an impact immediately.