It won't be long until spring is here, and that means men globally are on the hunt for glamorous spring styling tips. From finding the right fabrics to choosing the right colors, navigating the springtime wardrobe can be a tricky task. Especially in places with colder climates, it's tempting to cling to your fall wardrobe for as long as possible. This might work out for the transitional weeks, but the time will eventually come when the switch will be necessary. After all, the last thing you want is to be dripping with sweat – that's not a good look.
Accessorize
Whether it's via men's bracelets or springtime hats, accessories are a must for spring style. Spring is among the most positive times of the year, representing new beginnings. As a result, you need to introduce a dash of excitement into your wardrobe. One of the easiest ways to achieve this is by incorporating accessories into the ensemble. This means even the plainest of outfits can pop. In fact, accessorizing well is the difference between a mediocre look and a great look. No one wants to feel mediocre, meaning accessories are an absolute must.
Switch to Mac Coats
During the winter months, it's likely you've been relying on wool coats and parkas. When spring rolls around, though, it's time to make the change to macs. The beauty of a mac is that it keeps the wind off you to keep you relatively warm; however, it's not so heavy that you'll find yourself feeling overly hot. Similarly, macs are great for remaining relatively dressy, as they're still quite tailored. Macs are great for heading off to work, as their tailoring options pair nicely with shirts and dress pants. Despite this, they're not so formal that they'd look odd in casual circumstances.
Layer Up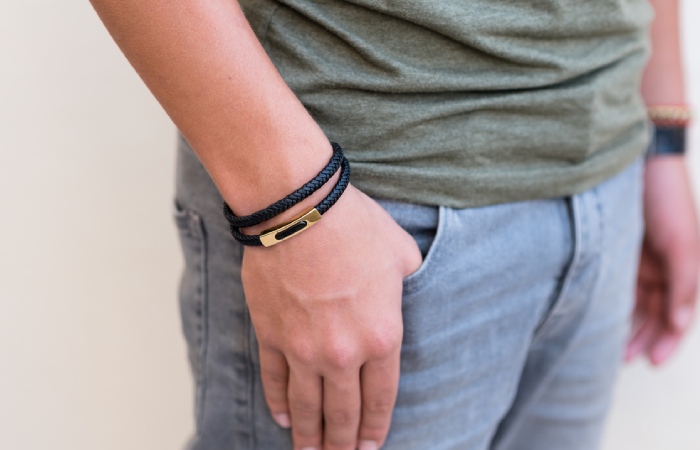 In terms of weather, spring is the most unpredictable time of the year. To that avail, layers are an absolute must. It's essential to keep warm; however, you want the option of removing clothes should it start to heat up. In addition to practicality, layers provide your outfits with depth, meaning you'll go above and beyond the typical t-shirt and jeans ensemble.
Mastering the art of layering can be a tricky task. Finding the appropriate items to layer, as well as the right balance of layering, can be difficult to navigate. Once you've got it mastered, though, your outfits are sure to be the envy of everyone you know.
Opt for Light over Bright
After wearing black and dark grey over the winter period, it's understandable that you want to reintroduce color into your wardrobe. As a result, many people make the mistake of jumping in with obscenely bright colors. Despite this, it is possible to "brighten" up your wardrobe without going overboard with the brightness. Instead, you should go for lighter shades over brighter ones. For instance, you might select a washed blue over a navy or a light grey instead of a dark one. Dressing for spring doesn't mean looking like a traffic cone.
Move to Spring Fabrics
Thick cotton, cable knits, and heavy wool are going to be far too much when it comes to dressing for spring. As a result, the switch to spring fabrics is important. Spring fabrics might include silk, linen, cotton, or anything else that's relatively light. As previously mentioned, spring fashion is all about layering, making a number of light layers ideal. When you're layered up, you can add or remove these layers accordingly to reach your desired temperature. It's all about breathable fabrics that won't cause you to sweat if it heats up.