What dyes should we use to avoid damaging the hair? – We have realized, and have been told by numerous professionals, that natural, vegan and ammonia-free dyes are a better option compared to more common colouring methods such as permanent dye with ammonia, but
Why is it better to choose these natural dyes?
As for dyes without ammonia, they are better for our hair since they reduce the possibility of the appearance of an allergy and prevent dryness of the hair, so we get it to look healthier. In addition,  be spotlessly combined with other treatments, and since it is easier to apply than other options, it is ideal for use at home.
On the other hand, natural dyes are equally beneficial for people who tend to have hair allergies. In addition, they manage to create interesting reflections and increase the hair's natural volume and its firmness. Finally, they can be used without any problem on the eyebrows, thanks to their composition.
Avoid Damaging The Hair
Avoid Damaging The Hair and the latest addition to the market, increasingly used by users, are vegan dyes.  So is that in addition to providing benefits to the health of the hair thanks to components such as essential oils, they are also beneficial to the environment, being choice free of animal abuse. In addition, they do not contain any chemical compound that damages the hair. Hence, the myth that dyes your hair damages your hair and slows down hair growth. Of course, it is not 100% false since many hair dyes include certain chemical products that can damage them. But this statement cannot be generalized because, as we will see throughout this article, we can find various types of dyes that do not harm the hair and provide certain benefits to it.
If you love colouring your hair and want to continue doing it in the healthiest way possible, read on.
Advantages Of Certain Types Of Dyes
Natural ingredients to dye hair at home.
In addition to the options that we find of natural dyes, without ammonia, and without the chemical components that affect the hair's health, we can colour our hair with various natural ingredients. But, of course, these dyes only provide pigments to the hair. They give it more colour, but they do not serve to bleach it because the use of certain chemical substances is required.
Among the natural options for colouring hair at home, we find: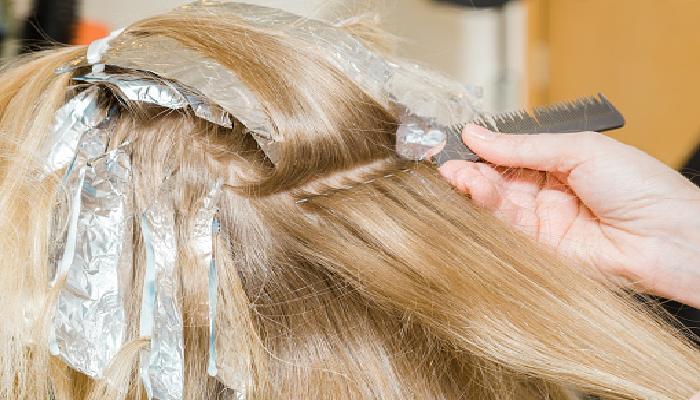 Cocoa
Cocoa used to darken hair. To get this natural dye, we need to mix half a cup of cocoa powder with a tablespoon of honey, half a cup of natural yoghurt and a small tablespoon of apple cider vinegar. Then, when we remove and get a homogeneous paste, we only have to apply it to the hair for about fifteen minutes and then remove it with warm water.
Brown
Brown also used to darken one or two shades of hair. The combination stood prepared with infused coffee, two tablespoons of ground coffee and half a beaker of conditioner. The mixture must left to rest for at least an hour, and once applied to the hair, it must end aloofly with apple cider vinegar.
Henna
If your hair is brown or copper, henna is perfect for covering grey hair or reinforcing your natural tone. It works by applying an extra layer of care to each hide, protecting it and its colour. It is a permanent dye, but little by little, it loses intensity. However, it is a natural pigment to apply to the hair. You have to mix a cup of this powdered substance with two cups of lemon juice and a tablespoon of vinegar. Before spreading it on the hair, it should rest between four and six hours to get the mixture to thicken. Also, if you want to soften the tone a little, you can add a little chamomile.
Chamomile Tea
Chamomile Tea company-off to naturally lighten the hair. So it is usually a prevalent component of dyes and shampoos that we can find on the market. The application is effortless, and it is only necessary to infuse chamomile flowers in boiling water and let them rest for about 30 minutes. Later, the hair washed with the acquired liquid about ten times, once a week. Before lightening the hair, we must wait about ten minutes so that the chamomile contributes its properties to the hair.
Black Tea
Black tea:  due to its black hue, it rummage-sale to cover gray hair and achieve a darker colour. It is as simple as preparing an infusion with two bags of black tea and using the mixture to bathe your hair for about 15 minutes and then rinse with warm water. To achieve optimal results. It is necessary to repeat the treatment once a day for at least two weeks.
Carrot or beet juice
Carrot or beet juice for reddish or orangs. The mixture was unspoken with the juice above and olive or coconut oil. It spread on the hair and left to act for an hour with the head covered. After this time, the hair with apple cider vinegar. If the desired result, reapplied once a week.
READ MORE :-The Benefits Of Apple Cider Vinegar – Attractioner