Shopping for premium beauty products is both an art and a science. While there's no exact right way to do it, there are some guidelines that you can follow to maximize the chances that you will find the perfect makeup and skincare products for your face and body. Here are nine tips to keep in mind whenever you shop for premium beauty products online or in store: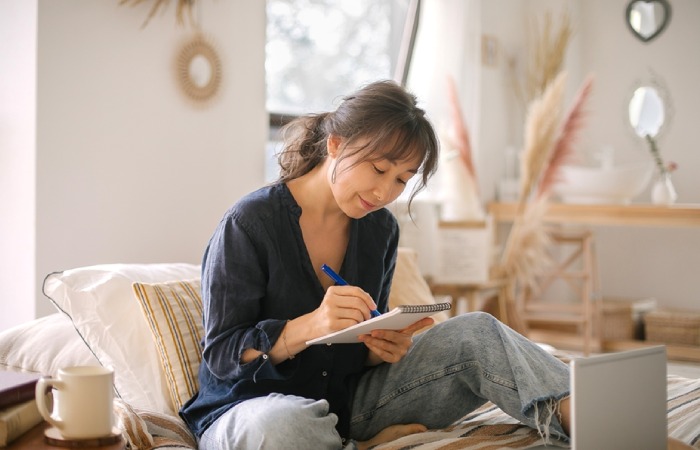 Make a list ahead of time.
To keep yourself on track, make a list of what beauty supplies you are shopping for before you start to fill up your cart. Whether you are shopping online or in person, it's easy to make impulse purchases that you don't really need because something catches your eye or is on sale. Making a list ahead of time will keep your shopping focused on skincare and cosmetics products that you will actually use.
Don't wear makeup.
If you are planning to swatch cosmetic products in the store, don't wear makeup. Going barefaced will make it easier to swatch products and figure out which foundations, blushes, and lipsticks are truly a shade match for your natural skin tone. We also recommend wearing a short sleeve shirt to make it easier to swatch products on your forearms without having to worry about getting makeup on your sleeves.
Understand your undertones.
Speaking of testing out makeup, understanding your undertone is key to figuring out your perfect foundation match. The most common undertones are warm, cool, neutral, and olive. Warm undertones lean golden, yellow, and/or peachy. Cool undertones lean red, blue, or pink. Neutral undertones are a mixture of warm and cool. Olive undertones have a slight greenish tint. Not all cosmetics brands offer undertones for each shade, so knowing your undertone will help you narrow down your options and find your perfect match.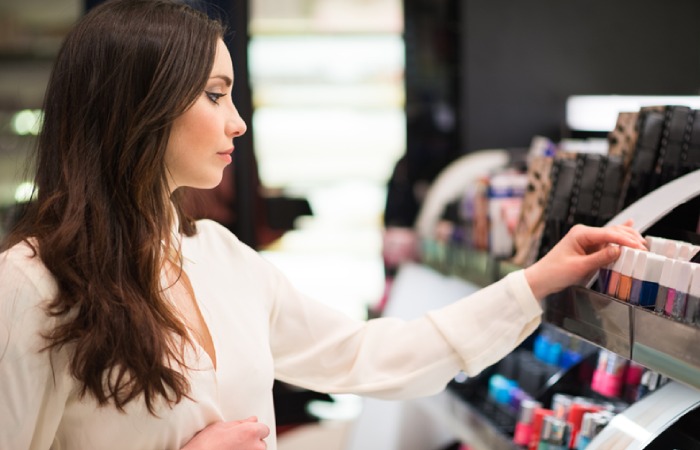 Take advantage of testers and free samples.
One of the downsides of buying drugstore skincare products is that you rarely get a chance to test them out beforehand. But when it comes to premium skincare for wrinkles, most stores will have some if not all of the products available to test. This allows you to sample the product before spending your hard-earned cash on it. Even if you are shopping online, many retailers run online-only promotions where they will include a free sample (or even a set of samples) if you hit a certain purchase threshold.
Seek out product reviews.
Before buying a premium beauty product, we recommend seeking out reviews on the brand or retailer's site as well as demonstration videos on TikTok or YouTube. This is easy to do if you're shopping online, but it can be easy to forget if you are shopping in person. When you're at a store, we recommend keeping your phone out and doing a search for each product that you want to add to your basket. Even if you can't stream a full-on video, just a quick glance at the top-rated product reviews will help you get a sense for any issues with the packaging or formulation.
Buy from stores with good return policies.
Whether you are shopping online or in store, you should buy premium beauty supplies from a retailer or brand with a good return policy. Most major beauty retailers allow returns within 30 to 60 days, even if the product has already been opened. This allows you to test the product out at home for an extended period of time and return it if it irritates your skin. Just be sure to keep the box or packaging the product came in: You'll need the barcode so the return can be scanned.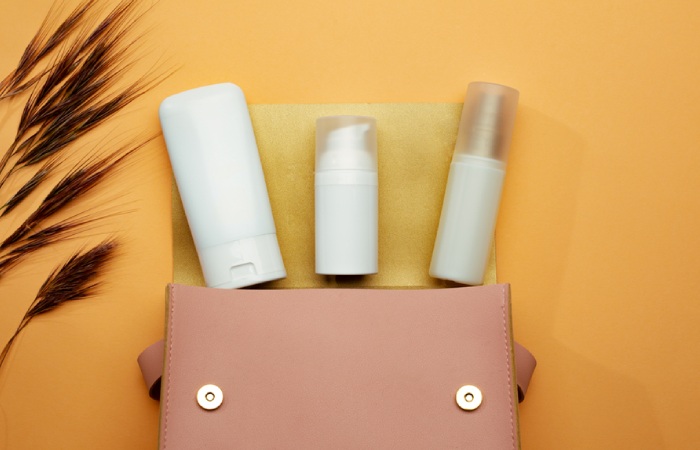 Consider a travel size skincare kit.
If you aren't ready to commit to a full-size product yet, definitely take advantage of skincare travel kits. These kits include smaller products that allow you to test out products without having to shell out for the full-size version. Skincare travel kits are an excellent alternative if you don't want to hassle with returns, and they're also very convenient for frequent travelers. Many skincare travel kits include a selection of different products, making them a convenient way to sample a new-to-you brand.
Sign up for rewards programs.
Most beauty brands and retailers offer a rewards program so that you can earn points with each purchase. The points can later be redeemed for rewards such as discounts and deluxe samples. Many reward programs also give members access to exclusive sales, discounts, and birthday rewards. If you frequently buy premium beauty supplies from the same store, then sign up for the rewards program (if you haven't already) so you're not missing out.
Pay attention to sales and discounts.
Most beauty retailers and brands run sales based on major holidays. While Black Friday and Cyber Monday are the biggest sales of the year, there are plenty of other sales to take advantage of. Many stores also run their own unique sales or send out discount codes to incentivize customers to shop online and in person. If you're planning a big haul of premium beauty supplies, definitely keep an eye out for any upcoming sales and try to plan your purchases around those events.
We're always looking to improve our shopping game, so we'd love to hear from you! Let us know your best tips, advice, and stories for finding the best premium beauty supplies in the comments below.