Lipsticks, a world of textures and colours – This year, due to the mandatory use of masks in all public spaces, lipsticks have plummeted, either because this area of ​​​​the face is barely visible or to avoid staining the cover.
But we can't stop doing this kind of thing that we love so much, and if, like me, you're a lipstick lover, there are endless options that don't stain and last for hours and hours so you can show off beautiful lips with the colour intact in those moments in which you can remove the mask.
Next, I show you the different options available in terms of textures, finishes and colours, so you can choose the one that best suits your tastes and needs.
Different Types Of Lipsticks Depending On The Texture And Finish They Offer
We can divide lipsticks into three large groups:
Stick Lipsticks
They are the classic lipsticks, most common and used by many users. It is the type of lipstick that cannot be missing from any dressing table or toiletry bag, thanks to the ease of application. We can, in turn, divide this type of lipstick into three subgroups, taking into account the finish they offer:
Creamy texture: generally offers intense colour, with different types of opacity, which allows a comfortable application thanks to the fact that it glides effortlessly. In addition, they provide great hydration to the lips, with medium duration, depending on their opacity (the more opaque the lipstick, the longer it lasts).
Matte finish: they usually have a higher pigmentation than lipsticks with a creamy texture; in addition, they are more opaque due to this colour density. They do not have as many moisturizing agents as other models, so spreading them on the lips is a bit more complicated; it must also say that they fix better and transfer in less quantity, which makes them the ideal option to wear with a mask.
Glossy finish or gloss stick: they have a texture quite similar to lipsticks with a creamy finish, but they provide more shine. It also makes the colour less intense because they have less pigmentation, although some more opaque ones are also. It also results in a shorter duration.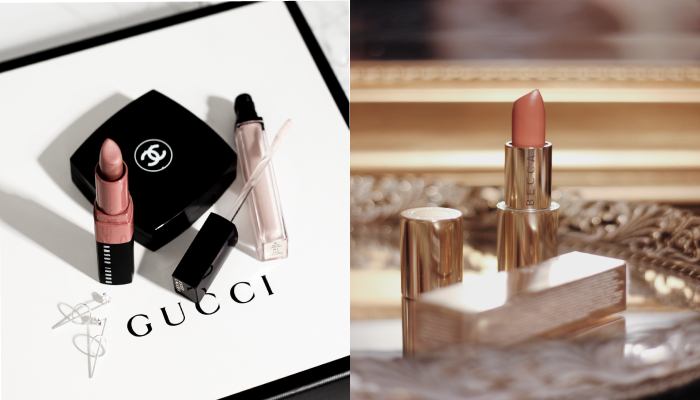 Liquid Lipsticks
The best way to apply this type of lipstick is with a brush, and thanks to the format in which they are presented, it is possible to mix them to achieve different colors.
Creamy finish: the duration is quite similar to that of a lipstick stick with a creamy texture. With a very intense finish, achieving an opaque and shiny colour.
Matte finish: great intensity of colour. At the time of application, the finish is shiny, but later, when it dries, it won't be exciting. It is necessary to have well-cared lips. Exfoliate them regularly and apply moisturizers since this type of lipstick tends to dry out the lips. The duration is usually relatively high.
Lip Tint
They offer a natural finish, with intense colour, but quite translucent. They provide excellent comfort since the sensation is similar to not wearing lipstick. The texture is quite similar to liquid lipsticks, but they have a more OK density.
What Lipstick Color Suits You Best Based On Your Characteristics?
In addition to the finish that a lipstick offers. It is essential to consider the colour to be used, which can choose. Logically based on the tastes of each one. First, however, we can find a simple guide to the lip colours that best fit based on the tone of hair, eyes, and skin and the combination of the three. In this way, we can choose different lipsticks if we take into account the following characteristics:
Dark Hair Colour with Dark Skin Tone
The best way to highlight the lips in these cases is through bright colours, red, orange, violet, coral, no matter the style, the important thing is that it is a colour that stands out.
Dark Hair Colour With Light Skin
the ideal lipsticks for dark-haired people with fair complexions are those with a bluish base. Whether violet or pink or even lipsticks in intense red tones. The trick to achieving colour balance on your face is to choose a colour that is no darker than your eye tone.
Sallow Skin Tone
This type of skin has a reasonably orange style in winter, but it tans very quickly in summer. If you are a person who has skin with these characteristics. You should know that the colours that best suit your lips are warm ones. Peach tones, burgundy, coral or even nude.
Light Hair Colour With Fair Skin Tone
The lipstick colours that best suit people with these physical characteristics are quartz pinks. Fuchsia pinks, intense reds and even brown tones.
There are infinite possibilities when choosing lipsticks; one way to select the right colour is to consider the previously indicated classification, but for tastes. The colours, and never better said. So you can choose not only the tone that best suits you based on your characteristics but the colour that best makes you feel. That's the important thing when we talk about makeup!
READ MORE :-What Is Fitness, And What Is It For – Attractioner