G-Beauty: The Super Cutting-Edge Beauty Routine From Germany – State-of-the-art natural ingredients and brands founded by renowned doctors. Focus on G-Beauty, the new skincare trend from Germany.
Their names are Dr. Barbara Sturm, Augustinus Bader or even Dr. Hauschka. In recent years, cosmetics brands made in Germany have experienced a real craze. So much so that today, we are talking about G-Beauty (G for " German ") or how to take care of your skin "German-style."
Minimalist skincare routine. Natural products with formidable efficiency. We explain why to adopt this new trend.
Germany, The Land Of Beauty?
Believe it or not, German cosmetics have nothing to envy about French, Australian, Japanese or even Korean cosmetics. One of the oldest creams in the world is also. German. It was in Hamburg, in 1911, that the famous Crème Nivea was born, a best-seller that sells millions of copies each year.
And if Germany is more famous for its automotive industry than its cosmetics, it nevertheless occupies a significant role in the beauty industry. It is indeed the leading European market for cosmetics, with a turnover estimated at more than 14 billion euros in 2020 and growth estimated at + 2.59% each year, according to Statista.
G-Beauty: Naturalness Pushed To Its Climax
At the heart of the G-Beauty philosophy? Care with transparent compositions, with natural ingredients, often certified organic. German brands adopted a principle long before the clean beauty movement became a trend. As early as 1959, Annemarie Lindner built her brand Annemarie Börlind on the mantra: "I only put on my casing what I can eat." And since that same year, the German-Swiss brand Weleda has been cultivating a large part of the plants that make up its products in its gardens in Schwäbisch Gmünd.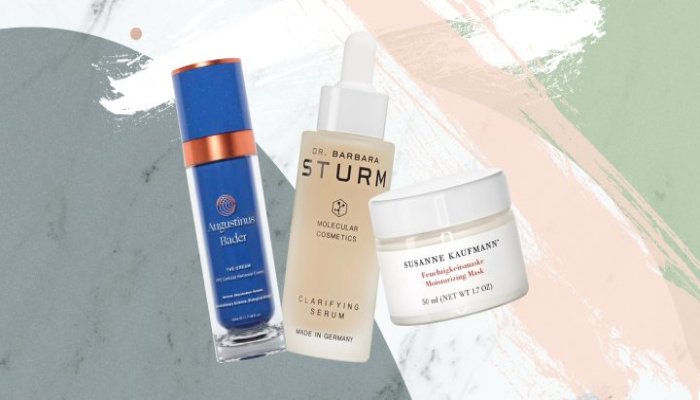 "Germany is a generation ahead of us regarding the natural market," explains Marie-Line Terrier-Deglaire, Managing Director France Dr. Hauschka. It is also the republic with the largest organic market in Europe, with 15 billion euros in turnover in 2020, according to the FIBL.
A guarantee of quality, natural products in Germany also rhyme with responsibility and commitment: "German consumers need to know where it was produced, by whom, if the employees are treated well…", adds Marie-Line Terrier- Deglaire. "At Dr. Haushcka, for example, a large part of the employees are responsible for ensuring the quality of the product. From examining the quality of the raw material as soon as it arrives in the company to the quality of all the processes. And that, in proportion to people/budget spent, is more than what I have seen with other French brands", indicates the expert.
A Minimalist Skincare Routine
At a time when we are sighting a return to skin minimalism. With shorter and simpler routines, G-Beauty takes on its whole meaning: "The German beauty routine generally consists of four main stages. A skin cleansing followed by the application of a tonic, a day cream and an eye contour. This can add a mask or a peeling once a week", explains Alicia Lindner, CEO of the brand Annemarie Börlind.
Therefore, if we compare G-Beauty to Asian beauty routines, few products consist of a minimum of ten products. "The Germans are not investing in futile or accessory products; we will not be on products with smoothing effects or primers… Instead, they are going to seek dermatological efficacy. Products that will act directly on the mechanisms of the skin", reveals Marie-Line Terrier-Deglaire.
A principle that applies not only to care but also to makeup: "Here, even the makeup products infused with care extend the beauty routine because the Germans prefer natural makeup that sublimates the skin to makeup French-style sophistication," adds Managing Director France, Dr. Hauschka.
The Power Of Science
What do all German cosmetics brands have in common? First, bet on ingredients whose effectiveness has been scientifically proven, such as hyaluronic acid, retinol or vitamin C. "G-Beauty focuses on high-performance ingredients and most brands are led by internationally renowned scientists and dermatologists," explains German influencer Annette Weber. Because long before producing beauty products. Many were at the origin of pharmaceutical laboratories which developed medicinal solutions based on plants. Which explains why even today. Germans go to pharmacies to buy their beauty products.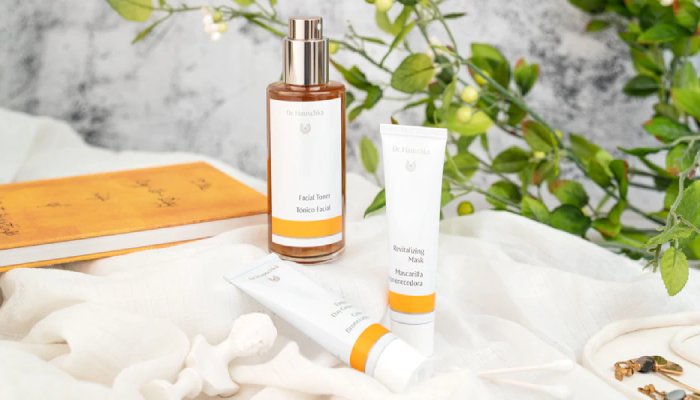 But unlike K-Beauty or J-Beauty – which use the virtues of many Asian plants – we will not necessarily find ingredients "specific" to Germany in G-Beauty: each brand has its local history. At Dr. Hauschka, for example, the elements come from wild harvesting; at Annemarie Börlind. The water used for the formulation of the products from 160 meters in the protected natural park of the Black Forest.
"In the formulation of products. There is in Germany this search for advanced ingredients. Which are game-changers in terms of effectiveness, because this is part of consumer expectations. Furthermore, we must be able to have a visible effect on the skin", analyzes Marie-Line Terrier-Deglaire. "Here again, the Germans have a real rigour. Note that in France. We do anything, but you can transfer this principle of " Deutsche Qualität " (German quality in VF) to how they formulate the products."