Pearls have the ability to instantly enhance the beauty and sophistication of an ensemble. Whether you choose to wear a pearl necklace or some pearl earrings, you will be accessorizing with a piece of jewelry that will never go out of style.
Do you want to learn how to accessorize with pearl jewelry for any occasion while maintaining your place at the forefront of fashion? Discover everything you need to know about pearls, including how to effortlessly incorporate these classic pieces of jewelry into any look, in the following guide.
1. How to Wear a Pearl Necklace?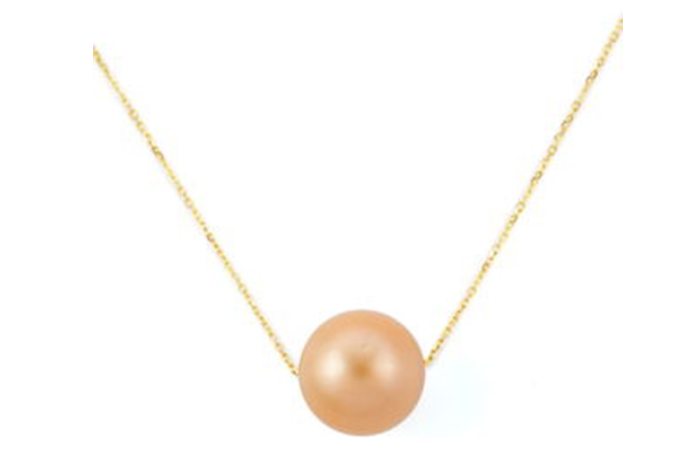 Similar to other types of necklaces and gold chains, pearl studded and pearl strand necklaces are available in a variety of lengths. Pearl necklaces with several strands make a bold fashion statement and are an essential accessory that every woman should own. The standard length of a choker is between 14 and 16 inches, and it should fall just below the collarbone. They should be worn with a turtleneck and a sweater if you want to pull off the cottage core look.
The most common length for pearl necklaces is between 17 and 19 inches, which is known as the princess length. This length works well with both high and low necklines. Pearls with a longer length, such as Opera and Rope length pearls, offer the greatest degree of versatility.
How to properly wear pearl necklaces that are particularly long? Keep them layered or loop them twice around giving the look of two strands if you want to channel your inner flapper from the 1920s. It-girl.
2. How to Accessorize Other Pearl Jewelry?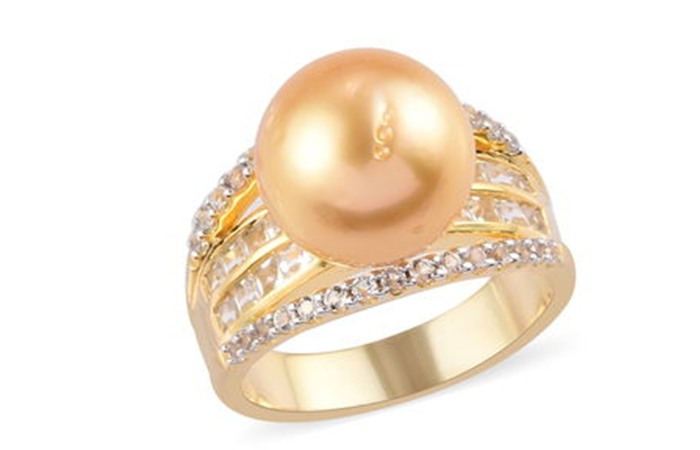 When it comes to pearls, having a larger size might sometimes be advantageous. You will be able to stand out from the crowd just like when you wear diamond or tanzanite jewelry, if you accessorize with large pearl earrings, bracelets, and rings. Choose a multi-strand bracelet with pearls of varied sizes rather than a single-strand bracelet if you want to make a statement.
You want to get the maximum wear out of your rope-length necklace, don't you? Create a bracelet out of it by looping it multiple times to achieve the desired shape. The use of gemstones in conjunction with pearls results in a more contemporary take on a timeless design. Earrings that make a statement should be the focal point of your outfit; the rest of your jewelry should be understated.
3. How to Style with Pearl Hair Accessories?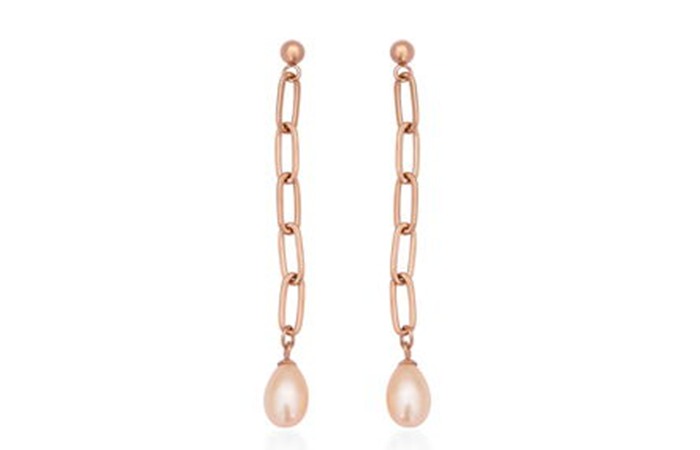 Do you have any idea how a person should wear pearls that aren't attached to a necklace? Try out some headbands and hair clips that are adorned with pearls. When you're not expecting a video conference, you may keep your hair under control by wearing a headband.
Stacking a lot of pearl barrettes that complement one another is a fun way to spice up your locks. These hair accessories serve a dual purpose, as they are both practical and fashionable, and you simply cannot live without them.
For a quick and easy approach to seem put together, pull your hair into a messy ponytail and use a pearl clip to tame any stray hairs that might appear.
4. Pearl Jewelry for Formal Wear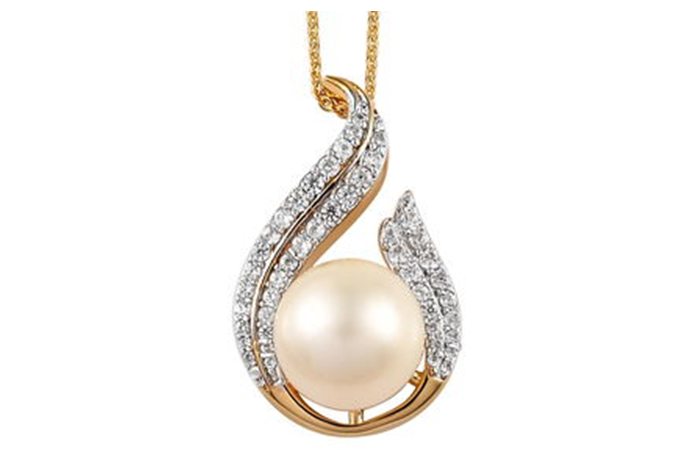 Pearl necklaces are commonly connected with the chic and sophisticated aesthetic that ladies wear to formal gatherings. Do you have plans to attend a cocktail hour? To round off the outfit, add a single strand of pearls. Do you want to present the finest possible image at work? Bring out your pearl garlands, please.
You can achieve a retro vibe with your women's business formal workwear by accessorizing yourself with pearls. For an elegant and practical style, choose a pearl necklace that falls just below the collarbone. Combine it with a shirt constructed from a variety of materials and a pencil skirt combination. Before you go to work, you should remind yourself to put on your kitten heels.
Alternatively, a pearl button-down cardigan can be worn in place of a tailored jacket to provide a more understated pearl effect. Simply throw it over a dress, and you'll be ready to go on in the world.
Pearls are one of the most elegant accessories you can wear with a black dress. Put on a stylish slip dress made of satin, and if you want to channel your inner Cinderella, wear a pair of shoes with bow accents.
You should pull your hair back into an updo and accent your features with some heritage teardrop pearl earrings. Do you wish to give your look a cool rocker-glam aesthetic? Choose pearls that are either black or dark gray in color. Keep your edgy appearance going strong by applying a smokey eye and a black lip color.
5. How to Take Care of Pearl Jewelry?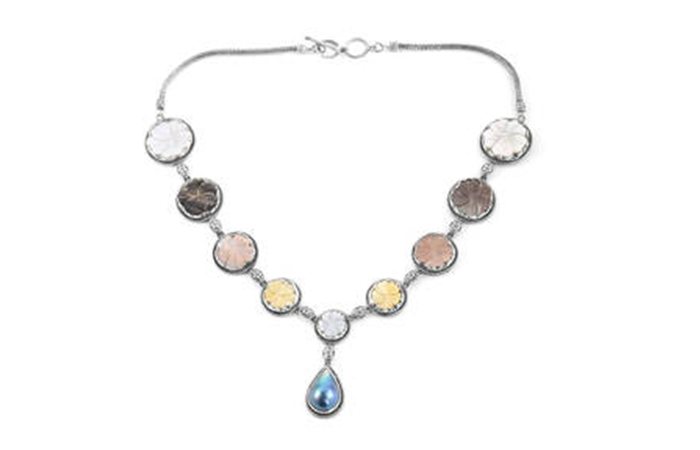 Now that you know how to wear pearls, let's talk about the aftercare required for them. They require somewhat more care on your part than your jewelry made of metal and gemstones.
If you take the time to maintain your pearls on a regular basis, they will retain their luster and remain secure. Because genuine pearls can be damaged by a variety of factors, you should apply your fragrance and any necessary cosmetics before putting on your necklace. In fact, your pearl strands should be the very last accessory that you put on before you leave the house.
After a night out, before putting your pearls away, you should remember to wipe them down with a soft cloth and clean them thoroughly. Instead of utilizing a cleaning solution, a soft cloth should be used to wipe any smudges or stains off the surface. If you feel that your pearls need additional scrubbing, try using a damp towel. 
Scratches are something that can happen to both authentic and imitation pearls. Keep them safe until you are ready to wear them again by storing them in the box or soft pouch that came with them.
Conclusion
As you can see, pearls are appropriate to wear to any event, regardless of whether or not it is formal. You can feel secure the next time you choose to boost your style by accessorizing with a pearl necklace or a set of pearl earrings because you are now aware of the suggestions for wearing pearl jewelry and you have gained this knowledge.