These Royals Are Also Top Influencers – Until not so long ago, Instagram did not exist; the social network was created —incredible as it may seem– just 11 years ago, but then, where did people get inspiration for their style? Gossip and women's magazines, print and now digital, were the sources of information and inspiration about style, beauty, fashion, and, most of all, the characters and celebrities that move the world in one way or another.
Royalty, with their powerful resources, education in the most prestigious institutions, direct access to the most influential designers and fashion brands globally, and their lifestyles, full of glamorous parties, trips, and more, are, to no one's surprise. –and deservedly or no– role models in terms of style have been practically forever. Marie Antoinette, no one will deny, may not have been a wise or just monarch, but she was undoubtedly a consummate fashionista.
It is so that we turn to social networks for inspiration in these times. It is not uncommon for some of the young royals, who, like any mortal, to post about their activities, looks, and trips, have become true influencers with hundreds of thousands and even millions of followers worldwide.
And while the older members of the monarchies in question may disapprove of the 'showcase' of royal lifestyles that many dreams of, these young princes and princesses –and assorted titles– who already grew up with an online mindset. They point to the new maxim: "if it's not in networks, it doesn't count."
Here, The Royals Who Are Also Top Influencers:
Hamdan Bin Mohammed Al Maktoum
Young, handsome, billionaire and heir to the crown of Dubai and the United Arab Emirates, nothing more, nothing less, it's no wonder that Fazza, as he calls himself, has 13.1 million followers on Instagram. On the @faz3 account,  Hamdan Bin Mohammed Al Maktoum shares his travels, thoroughbred horses, falcons, and other animals, extreme sports activities, aspects of life in Dubai, and, to a lesser extent, his extreme sports activities, photos of his family, especially his father and his children.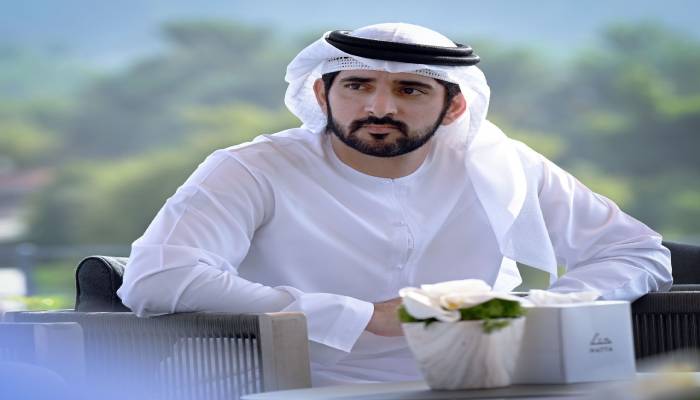 In 2019, he married his cousin  Shaikha Shaikha Bint Saeed Bin Thani Al Maktoum, who is nowhere to be seen on his feet and has been the father of twins since May last year. Fazza is also a poet. However, she does not share his poetry on IG.
Princess Eugenie
Unlike a 'traditional' influencer, Princess Eugenie, daughter of Prince Andrew of England and Sarah Ferguson, 'Fergie' addresses, like any mere mortal, the issues of her daily life, with the enormous difference that it is from the life of a princess. And although some of her posts are like those of all of us: her husband's birthday or photos of her baby. She also shares her actual activities, posts from her family -considering that it is the royal family of England. From when I was a girl and other content that arouses the interest of her 1.5 million followers on the @princesseugenie account.
Although her sister. Princess Beatrice. Also, on Instagram. We can tell from the number of followers each has since Beatrice has half the number of sisters; Eugenie is much more popular. In a way. It makes us see that a princess can be 'like everyone else. Even if she is the first cousin of the future king of England.
These Royals – Lady Kitty Spencer
Lady Kitty Spencer, the niece of Lady Di. Daughter of her favorite brother, Charles, Earl of Spencer, is the most fashionable of the royals. Such is her glamor and scope that she, in the best style of a top model or a super influencer, was chosen by Dolce & Gabbana as an ambassador. And boy, is she an active representative of the firm! Well, her feed, in the account @kitty.spencer,  in which she already has 754 thousand followers, offers glimpses of the firm's impressive looks, shootings, and other similar content.
On the other hand, Lady Kitty is quite a girl, her wedding to the South African fashion tycoon. Michael Lewis, 30 years older than her. It was a media event, and Kitty often attends the chicest events of the jet-set international. All of which he reflects in his posts.
At her wedding, she wore five different dresses! All from Dolce & Gabbana, she combined a significant personal event with her business skills, like any self-respecting influencer.
These Royals – Princess Olympia Of Greece
Another of the most fashionable royals, Princess Olympia of Greece. Inherited her sense of fashion from her stylish mother. Princess Marie Chantal of Greece -one of the famous Miller sisters of American and Ecuadorian descent. Married to Prince Pablo. Direct nephew of Queen Sofía of Spain and son of the kings-without-throne  Constantine and Ana Maria of Greece. If there were still a monarchy in Greece, Olympia's father would be the heir to the throne. On the other hand, the Greek royal family is related to the Danish royal family. So all their royal titles are valid in Denmark.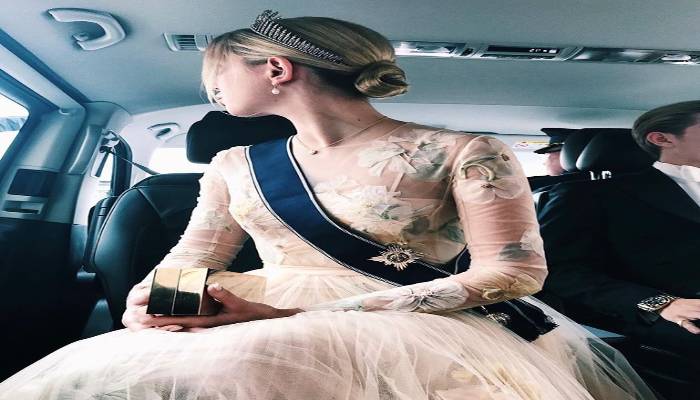 Hilton. Olympia has a 100% jetsetter lifestyle. She is a model and a very active socialite who, as we can see in the feed of her Instagram account @olympiagreece. Spends her time at big parties and glamorous events such as Paris 's wedding.  Olympia is also a professional model and has been an ambassador for various brands she promotes on her IG. Her casual yet very chic style has earned her 247k followers and counting.
Victoria Federica Is The Marichalar, The Bourbon
Victoria Federica is the daughter of the Infanta Elena of Spain, sister of King Felipe VI, and her ex-husband. Jaime de Marichalar, belonging to one of the most ancestry Spanish families. When the children of the infantas were little. She was the one who mainly went unnoticed because her blond and athletic cousins ​​and his restless brother monopolized all the media attention.
However, Victoria Federica has become a very stylish young woman -it must be much chicer even than her mother. Thanks to her style, the latter moves in the most exclusive circles of Spanish society. Casual and both bohemian but super chic. Not only has she earned the title of one of the most elegant young royals. But she has already become an influencer with her 112 thousand followers. Her account is @vicmabor, and at just 21 years old, Victoria Federica's future as a fashionista will undoubtedly be bright
READ MORE:- Alexis Ayala: "In The Pandemic, I Learned That I Do Love Myself

Related Searches:
Elon musk taxes tweet
How much does tesla pay in taxes
Rajkotupdates.news : corona third wave affect life insurance
Rajkot update news : link-aadhaar-with-voter-list
How much taxes does tesla pay to california
Elon musk income per second 11 billion in numbers
Elon musk income 2021
How much did tesla pay in taxes 2019
How much did tesla pay in taxes 2022
Pay11rajkotupdates.news
www.rajkotupdates.news : elon musk pay 11 billion in taxes
Rajkot updates news elon musk pay 11 billion in taxes
www.rajkotupdates.news
Rajkotupdates.news : us inflation jumped 7.5 in in 40 years
Rajkotupdates.news
Elon musk tax
Rajkot update morning consult survey : pm modi
How much did tesla pay in taxes 2022
Elon musk taxes tweet
How much does tesla pay in taxes
Rajkotupdates.news : famous singer lata mangeshkar has died
Elon musk income 2021
Elon musk net worth
Rajkotupdates.news : tax saving pf fd and insurance tax relief
How much did tesla pay in taxes 2019
Rajkot
Elon musk income 2020
Chicago injury lawyer langdonemison.com
Texas tech basketball