As Married at First Sight season 16  aired, people Want to know about Married at First Sight Season 12: Where are they now? Nearly two years has passed.
Lifetime matchmaking reality series MAFS Season 12 Couples reflects the overall success rate since it premiered in July 2014 FYI. In January 2021, season 12 of the show returned; they chose ten Atlanta-based singles and paired them for experimental marriage.
To Atlanta for the first time married at First Sight season 12 brought the controversial marriage experiment. Five couples got Married At First Sight in Season 12, in which three of them decide to stay married, and the other two decide to opt for divorce. On Decision Day, two married couples ultimately separated, testing their marriage in the real world.
Married At First Sight Season 12 Couples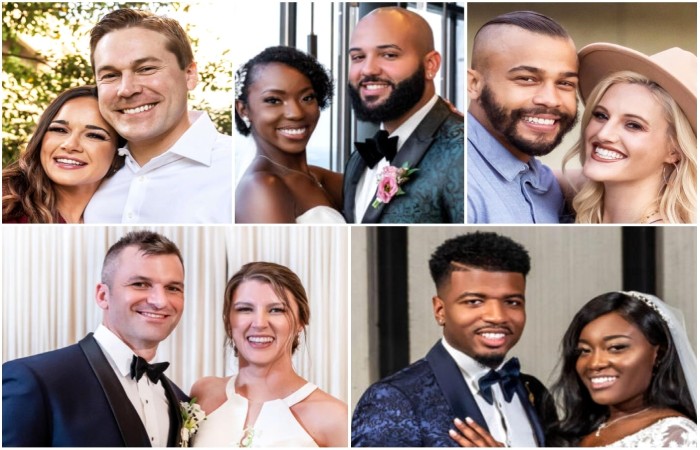 The matches in MAFS season 12 are Briana Myles and Vincent Morales, Haley Harris and Jacob Harter, Clara Berghaus and Ryan Oubre, Virginia Coombs and Erik Lake, and Paige Banks and Chris Williams. Whether the pair meant to be married at first sight, the couple then boarded a journey of discovery to determine their pair or should break things off.
This season is the most controversial season of the marriage experiment in Atlanta. By Decision Day, the fans were on the edge of their seats. All of MAFS season 12's cast seems to be moving on from the season. Briana Myles and Vincent Morales are the only couples who are still together; that is still better than the seasons in which no couples stayed together.
Briana and Vincent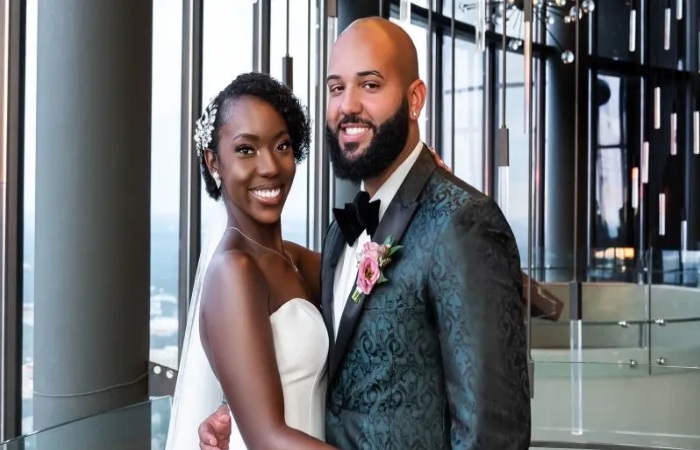 Say 'Yes' to Forever on Decision Day. The only couples are Briana and Vincent of MAFS season 12; they are the only couple still together in 2023. The two had issues during the show, like any married couple. But they proved to be a great match and happily married. Fans weren't surprised when the couple opted to stay together; the engineer and former car broker impressed audiences with their emotional intelligence. Vincent said he believes in the experiment and thinks it works after his experience on the show.
Briana and Vincent welcomed their first child on January 3, 2023, a daughter named Aury Bella Morales. At least there's one fairytale ending to the devastating Married At First Sight season 12 couples.
Virginia Coombs and Erik Lake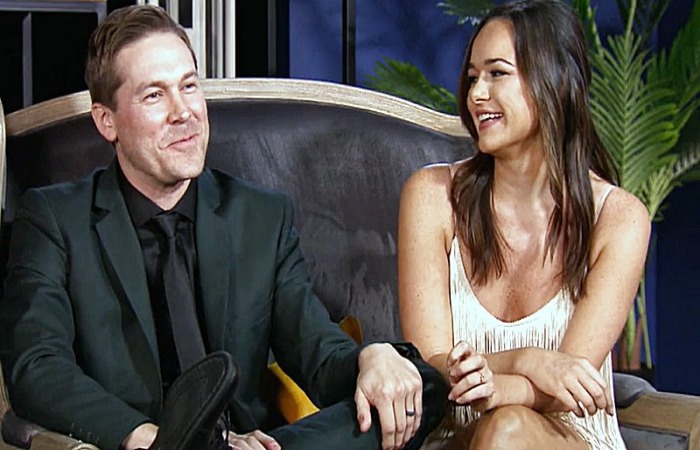 The second couple of the MAFS Season 12 couples that remained married on Decision Day are Virginia Coombs and Erik Lake. But they announced their separation less than a year into their marriage. During their time on the show, the couple faced many issues. However, the couple told People that they privately tried working through the problems they faced in their marriage. So, in July 2021, they ultimately decided divorce would be the best decision. They filed the papers and made it official.
Erik has continued working as a pilot since he broke things off with Virginia. His time on the show has remained lighthearted, and on his Instagram posts, videos that stab fun at some of the things he was seen doing on screen. According to his Instagram account, he is now in a relationship with a woman named Logen Saxon.
Paige Banks and Chris Williams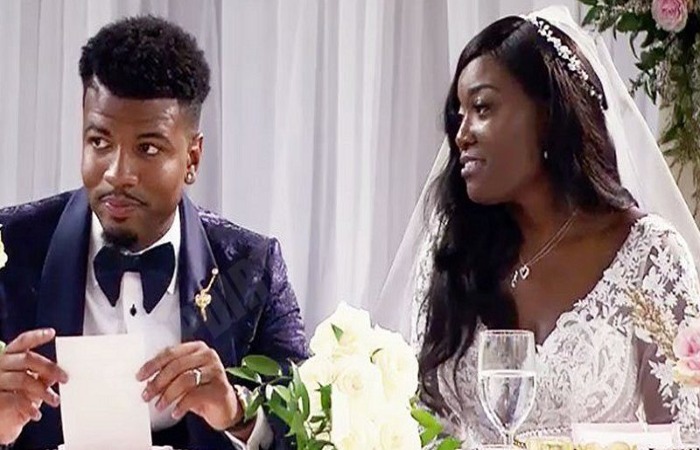 Paige Banks and Chris Williams were one of the MAFS season 12 couples that opted for divorce on Decision Day. Banks' final decision was a "No" as the finance manager had mistreated her all along, While Williams wanted to remain married. . The first time they met at the Wedding, Williams had no issues being intimate with the accountant. Yet he openly expressed that he wasn't attracted to her. Worst still, during their honeymoon, Willaim's ex-fiancee contacted him to disclose she was pregnant. Later, Williams apologized to Banks for mistreating her, revealing that his ex had a miscarriage, but on Decision Day, it wasn't enough to pull a "Yes" out of Banks.
Since she and Chris parted ways officially, Paige has continued living her life to the fullest. After her chaotic relationship with Chris, Paige needed to bounce back. The reality TV star is also apparently working on a book. She has also been to MAFS and hosted an authorization conference with her associated MAFS season 12 wives, Haley and Briana. Whereas Chris still plays the villain online two years after MAFS season 12 premiered. Despite announcing her miscarriage, Chris and his ex Mercedes see vacationing together, although their relationship status is unknown.
Clara Berghaus and Ryan Oubre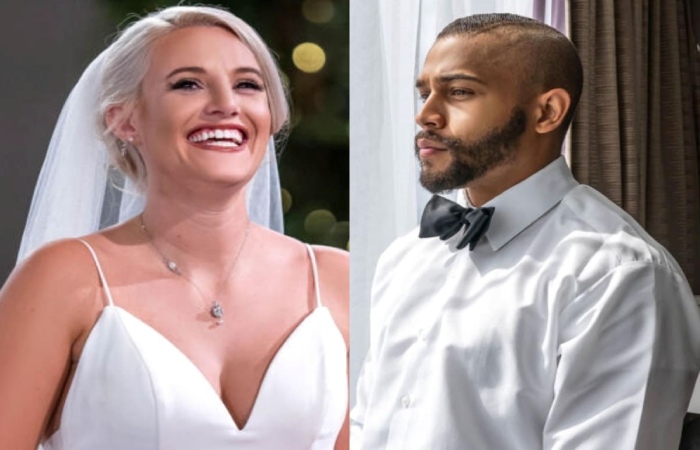 Two months after the show's reunion, one of the three Married at First Sight Season 12 couples that remained married on Decision Day, Clara Berghaus and Ryan Oubre, separated in July. A lot of Clara and Ryan's issues on the show adjust around a lack of intimacy in the relationship, but Ryan's post shows more waiting. However, Clara seems to have a different opinion about why her marriage with Ryan ended. She released in response to his statement, expressing her willingness to move on from that chapter of her life. Whatever the reason, Clara had no problem celebrating its end and officially closing that chapter of her life as 2021 ended. She followed a position in sales and left her job as a flight attendant in 2022.
After filming, the couple's problems on the show continued, and they decided to divorce. They filed for divorce only months after their decision. The split was announced with a statement posted to Ryan's Instagram. He suggested that the race difference between the two caused thoughtful misunderstandings in the relationship and played a vital role in its ending.
Jacob Harder and Haley Harris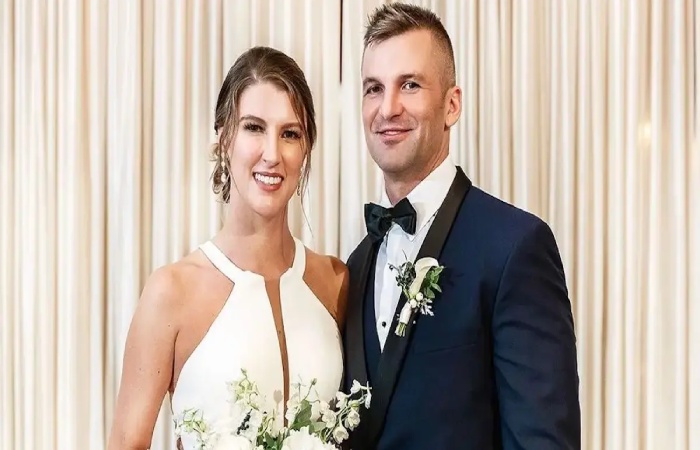 At the season's finale, Haley Harris and Jacob Harder were the only MAFS Season 12 couple that equally decided to part ways. They struggled to forge a connection throughout the entire season run, With a 10-year age gap between them. The most significant determining factors in the downfall of Haley and Jacob's marriage were age differences, personality differences, and lack of intimacy. However, the excitement of having a new partner did little to stir a meaningful bond between Harries and Harder. They seemed a perfect match when they met. Neither of the two seems to have initiated another lover.
Haley Harris travels worldwide to places like Portugal, Monaco, and Columbia. Unfortunately, she still receives criticism about how she came across on the show. Jacob appears to be still single but has plans to move into a new house and enjoys spending time with his two beloved corgis, as seen on his Instagram.